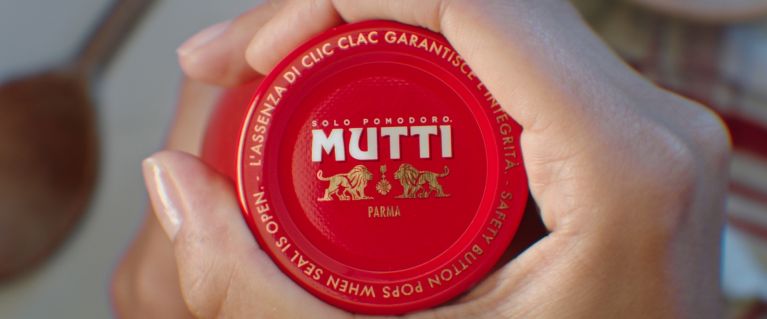 Case histories
Mutti, much more than tomato passata!
On Italian dining tables for more than 100 years. A tradition for flavour and innovation that has been handed down since 1899. Mutti is a company from Parma situated at the heart of the Food Valley, whose mission is to make quality tomato passata. Market leader in the production of tomato purée, tomato passata and tinned tomatoes, with a focus on quality and unwavering innovation, Mutti is a company from Parma which has revolutionised the tinned food industry.
In 1951, the company was propelled to the top of the tinned food segment thanks to the launch of its tomato purée in an aluminium tube. It then launched its tinned finely chopped tomatoes, which was the result of a production process exclusive to the company, followed by its tomato passata, consolidating its success at international level.
Today, Mutti is the leader of all tomato segments, with the following market shares: purée 48.3%, tinned 32.4% and passata 18.1%.
The pursuit of the highest product quality standards constitutes a constant objective for Mutti, which is achieved through the strictest, certified production processes. Indeed, it is with this objective in mind that Mutti chose Pieralisi technologies.

The care and attention that Mutti places in all its production processes is tangible in its products. In fact, Mutti certifies its products with the "Certified Integrated Production" seal since 1999, in compliance with international Integrated Production directives, having successfully passed all inspections and checks along all phases, from harvesting through to production and then distribution.
Since 2001, Mutti has supplemented its checks on the production process with the "NO GMOs" declaration, and it is concretely committed to environmental sustainability since 2010; with its partnership with WWF and with the Department for Innovation in Biological, Agrifood and Forest systems of the University of Tuscia, it in fact was the first in Italy and among the few companies in the world to calculate its own water footprint, monitoring and reducing its water consumption along the entire supply chain.